Reading the World of Downton Abbey: Episode 2
Post by Lisa Schimmer
Posted January 13, 2013 in NoveList Plus, Readers' Advisory News, Special Announcements
SPOILER ALERT: You may read spoilers below. Stop reading now if you want to avoid them.
Hello again, Downton Abbey fans!
It's time for the second installment of my exploration of books that relate to the major themes or events in each episode. If you missed it, check out last week's post about episode one.
In this week's episode, we find Downton (despite teetering on the brink of financial insolvency) preparing for another wedding – and then swiftly eliminating all signs of the celebration when Edith is jilted at the altar. Matthew may hold the key to the Crawley family's salvation once again.
Try these titles to go along with Episode 2: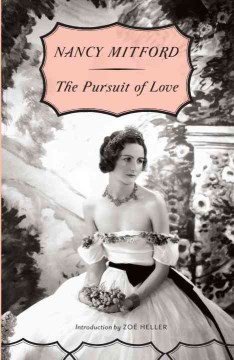 The pursuit of love by Nancy Mitford
Edith isn't the only privileged young woman to throw herself headlong into a love affair – and miss.
A house unlocked by Penelope Lively
A meditation on the way of life of the landed English gentry in the first half of the 20th century by way of material culture – i.e. why did they need such big houses, what did they put in all those rooms, ... and what were all those things for?
The remains of the day by Kazuo Ishiguro
A proper English butler (not unlike Carson) spends a lifetime in faithful service to his social superiors to the detriment of his own personal development.
And a recent release to check out:
Ashenden by Elizabeth Wilhide
If the walls of an English country house could talk...
Join me next week for episode 3!
---
Lisa S. is an avid reader and a less dedicated television viewer. She ardently loves and admires everything British, except for tea. When she's not cataloging for NoveList, she's most likely reading something she came across while… cataloging for NoveList.
---