The Sibert Award: The closest I've ever come to being a lawyer
Post by Julie Corsaro
Posted October 16, 2012 in Kids & Book News, Readers' Advisory News
A retired school librarian from Portland (OR), Marian Creamer served on the 2001 Caldecott, the 2005 Batchelder, the 2007 Newbery and, most recently, the 2012 Sibert Award Committee, which annually selects the most distinguished informational book "written and illustrated to present, organize, and interpret documentable, factual material" for children from birth through age 14.
JC: How did you become a member of the Sibert Award Committee?
MC: I was one of three committee members appointed by the ALSC President-Elect. The other five were elected by the ALSC membership from a slate put together by the ALSC Nominating Committee, with the ALSC President appointing the committee chair. While the Newbery and Caldecott committees each have 15 members, there were only nine of us on Sibert. I felt I got to know my fellow committee members better with the smaller Sibert group, which also had fewer eligible books to consider.
JC: What is the process for considering books for Sibert?
MC: The committee first met at the American Library Association Midwinter Meeting in January to review the terms and criteria for the award, to discuss the processes and procedures, and to present a nonfiction book from our childhood, as well as a favorite Sibert winner. Throughout the year, publishers submitted books for our consideration and every month, we e-mailed the chair the titles we found noteworthy. In turn, the chair would send out a cumulative reading list. At the ALA Annual Conference in June, we met to review the criteria and also to practice book discussion. In October, we began nominating books, which included one-page justifications. Each member was required to nominate seven books: three titles in October, three in November and two in early December.
JC: How did you select the winner?
MC: With the prior award committees I served on, every book that had been suggested for discussion or was nominated was on the table when we convened at the second Midwinter Meeting to discuss and select the winners. But due to changes in the selection process, the 2012 Sibert Award Committee only discussed the books that had been nominated. With each committee member nominating a total of seven titles, it was possible to have as many as 63 titles requiring discussion in our final deliberations! Having done it both ways, I think the newer one is better because the books that are the strongest contenders are able to get the attention they deserve. The balloting is weighted, and we chose to not only have a winner, but four honor books as well.
JC: What are the criteria for evaluation?
MC: The writing has to be distinguished, the visuals engaging, the information clear and accurate, and the organization appropriate and logical. There also needs to be a thesis or point of view that the author supports with strong documentation. While the award is not for popularity or didactic content, topics do need to be appropriate and appealing to children.
JC: What did you enjoy most about serving on Sibert?
MC: What I enjoyed most about serving on all four of the award committees was hearing a multitude of perspectives about the same book through both the written nominations and in-person discussions. I felt that each member of the Sibert committee brought insights based on previous experience evaluating books, background with different subjects and review of the source material cited by the authors. The process brought me to a point where I could appreciate books more than I had on my own. Arguing for my own favorites was the closest I've ever come to being a lawyer presenting oral arguments. I had to consider a lot of background information and use very solid reasoning.
JC: Can you say more about checking source material?
MC: Checking the author's research was an eye-opening experience because I found dates that were incorrect in some books and also discovered in others that the authors drew conclusions about subjects' feelings toward seminal life events that weren't necessarily supported by the evidence. For me, such errors –- including the use of mostly outdated information in one book I read -- were deal-breakers.
JC: Are there similar activities related to evaluating nonfiction books that teachers and librarians can use with kids?
MC: Given the amount of information that children have access to because of the Internet, I feel that learning to evaluate sources of information is an important part of their education. At the most basic level, students can learn to check the copyright date in informational books and on websites. If kids are able to get their hands on sources like I did, they can also see how current or accurate the information is, and whether an author's argument is based on material that represents a variety of perspectives. While it can be challenging work, I don't think it's beyond the ability of most young people, and can be quite a valuable experience.
JC: Are there any other activities you can recommend for kids?
MC: Because the ALSC award committee deliberations are closed to the public, I think mock jury discussions are invaluable for both children and adults. If they can observe and participate in a process that mimics the actual award selection to even a small degree by making arguments in support of books (or, conversely, against them), it can promote the highest level of critical thinking. It certainly did for me!
"Worst of all, the dry, staid writing style didn't draw me in at all."
JC: Did publishers submit nonfiction books in series?
MC: For the most part, I didn't receive books that were broad surveys or the kind of formulaic series books that generally support the curriculum. I did receive several books that were related to anniversaries (Titanic, Prohibition) and several books on the same subject (elephants come to mind) that had nothing to do with commemorations. I received approximately 300 books.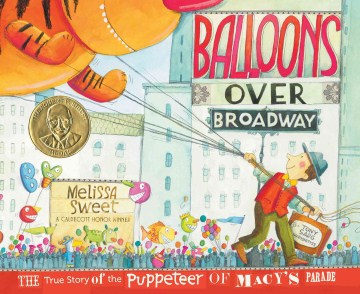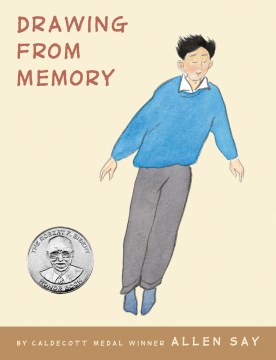 JC: What do you think has been the greatest impact of the Sibert Award?
MC: As I previously mentioned, the chair asked us to bring a nonfiction book from our childhood to our first meeting. As an older member of the committee, this exercise made me realize how far nonfiction has come. I looked at a series of biographies that turned out to really be historical fiction. The books had a lot of dialogue, yet there was no documentation, not even a bibliography. While there were illustrations, they weren't on the same pages as the related texts, which was jarring. Worst of all, the dry, staid writing style didn't draw me in at all. The series was so bad that I asked my chair if I could share a title that represented how distinguished informational books can be today. I chose the picture book biography, The Day-Glo Brothers (Charlesbridge, 2009), by Chris Barton and Tony Persiani, which is a 2010 Sibert Honor Book. Revolving around the two inventors who discovered fluorescent paint, it is the kind of unique and creative book that an award like the Sibert has made possible, enthralling young as well as older readers.
JC: Why do you think Sibert has made unique books like The Day-Glo Brothers possible?
MC: I think publishers are more willing to take risks with unusual topics and little known subjects when there are awards that might raise a book's profile and increase its readership. Just think about all the distinguished informational books that have been published since the award was established in 2000. In addition to The Day-Glo Brothers, 2009 was a stand out year with titles such as Tanya Lee Stone's Almost Astronauts (Candlewick), Phillip Hoose's Claudette Colvin (Farrar) and Deborah Heiligman's Charles and Emma (Holt).
JC: Can you tell us about the distinguished informational books that were picked by your 2012 committee?
MC: To begin with, I think one of the best things authors can do for children is to help them understand people's motivations, which is a common denominator in all of our selections. In the first-ever Sibert picture book winner, Balloons Over Broadway: The True Story of the Puppeteer of Macy's Parade (Houghton Mifflin, 2011), readers follow Tony Sarg's life-long passion for invention and creativity from his late nineteenth-century childhood to his design of Macy's famous animal balloons until his death in the early 1940s. His impassioned and ingenious approach is paralleled in Melissa Sweet's equally brilliant mixed media, collage pictures and eloquently written text.
Another visually distinctive book with clear, immediate writing that reflects the author's commitment to his craft is Drawing From Memory (Houghton Mifflin, 2011). I think that Allen Say's memoir of his youthful apprenticeship to a Japanese comic book master is a stunning book that can be used across grade levels and disciplines.
Larry Dane Brimner's compelling Black & White: The Confrontation Between Reverend Fred L. Shuttlesworth and Eugene "Bull" Connor (Boyd Mills, 2011) has creative book design and a strong use of color that mirrors the compelling contrast in the text between black and white, segregation and integration, Shuttlesworth and Connor during the Civil Rights Movement. There are shades of gray because each prominent and complex man was really not possible without the other -- and bloody confrontation in Birmingham.
We also had early American history with Rosalyn Schanzer's engaging Witches!: The Absolutely True Tale of Disaster in Salem (National Geographic Society, 2011) and natural history in Caitlin O'Connell and Donna M. Jackson's absorbing, The Elephant Scientist (Houghton Mifflin, 2011). Each of these books focuses on fascinating subjects.
JC: Do you have any closing thoughts?
MC: With resources in schools and libraries increasingly scarce, elimination of certified school librarians in many districts, and reduced funding for library and classroom materials, Sibert Award winning books can be valuable and up-to-date additions to school and library collections. Sibert medal books can engage children and lead them to higher levels of reading, thinking and understanding.
---